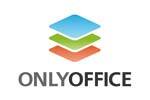 ONLYOFFICE
ONLYOFFICE is an open-source project with the focus on advanced and secure document processing. With over 7 million users worldwide, ONLYOFFICE is a proven innovator in the online office business.
It offers a powerful office suite that comprises online editors for text documents, spreadsheets and presentations compatible with OOXML, ODF and other popular file formats. Built on a cutting-edge technology, ONLYOFFICE provides users with a vast range of editing tools and collaborative features ensuring greater team workflow and seamless work with complex formatting and objects.
ONLYOFFICE Docs can be seamlessly integrated with other services and platforms, as well as developers can extend the functionality of their own solutions. Besides, ONLYOFFICE provides a business collaboration platform with multiple productivity tools such as document and project management, mail, CRM, calendars, chat, etc.